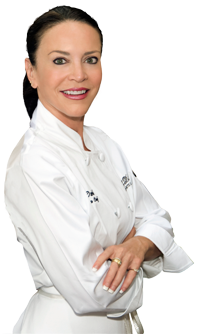 Lisa Dahl
To say that I am fully involved in my many pursuits is an understatement. Many people ask me where I find the time and the energy. To me it is just my passion for living and sharing. I am a Restaurateur, Chef, Author and Passionista.
I love the food lifestyle and it brings me joy to share my experiences. Maybe my experiences will inspire you to take a new step in cuisine, travel and style.
Philosophy
I learn to share and share to learn. It is true, I have a romance with food because so much of life can be satisfied by congregating around a healthy and vibrate lifestyle.

Sedona Arizona
Sedona is where my heart and soul thrive. It is a visually stunning back drop to the headquarters of the Living Dahl brand and my two restaurants – Dahl & Di Luca Ristorante Italiano and Cucina Rustica.

Living Dahl
I wanted way to interact and connect on multiple interests outside of my restaurants. The Living Dahl brand allows you to identify with products and experiences that we share a common interest. Living Dahl TV showcases experiences in recipe demonstration, travel and lifestyle and philanthropic endeavors. Visit Living Dahl TV…
The Elixir Store offers books, music, specialty food items and much more. My first book The Elixir of Life is featured in the store. It is not only a beautiful cookbook but a story of travel, gratitude and blessings. Many say it is one of the most stunning cookbooks they have ever seen.
Browse the Store…
Thank you for visiting and I hope you come back many times over to enjoy!
Lisa